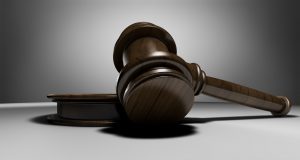 Privacy

Policy

This privacy policy ("Policy") has been implemented and provided in order for you to understand how we collect, use, disclose, manage and protect your personal information, throughout your interaction with Eastbay Cloud Services via our website (www.eastbaycloudservices.com) ("Website"), network applications, or other interactive services. This Policy also covers the information we may collect offline, such as when you telephone us, visit us in person or interact with us at an event. By using the Website or otherwise interacting with Eastbay Cloud Services you agree to the practices outlined in this Policy. If you do not agree, you should not interact with the Website or otherwise provide Eastbay Cloud Services with your personal information.

Collection of Information

What is personal information/personal data?

Personal information/data is information about you as an identified or identifiable individual. For purposes of the Personal Information Protection and Electronic Documents Act ("PIPEDA"), it is information about an identifiable individual, but does not include the name, title or business address or telephone number of an employee of an organization. In the United States, personally identifiable information ("PII") is any data that could potentially identify a specific individual. Under the General Data Protection Regulation ("GDPR"), personal data includes work email addresses containing a business partner's name or any business contact information tied to or related to an individual (ex. name, job title, company, business address, work phone number etc.). Aggregated, statistical or de-identified information is not considered personal information/data, and information/data generated through your use of our Website is not personal information/data unless we can combine it with other information that would identify you.

Whom does Eastbay Cloud Services collect information from?

Eastbay Cloud Services may collect information from a number of different entities including, prospective employees, current employees, former employees, contractors, subcontractors, consultants, customers, prospective customers, or individuals and representatives who visit the Eastbay Cloud Services website, or register to receive notifications and/or product/services from Eastbay Cloud Services.

What type of information does Eastbay Cloud Services collect and how is it collected?

Eastbay Cloud Services may collect information that has been provided to us directly by you when you apply for a position, make a purchase from Eastbay Cloud Services, register an account with us, communicate with us through email, chat, fax, or phone, or access our Website. This information may include your name, email, address, phone number employee identification number, payment details, business information, or any other information voluntarily disclosed by you.

Cookies

Like many websites, our Website requires that you accept cookies in order to use it. Cookies are small text files that are placed on your computer by websites that you visit to automatically collect information. They are stored on your computer's hard drive and enable the website to recognize you. Cookies do not contain any personal details.

Cookies are widely used in order to make websites work, improve performance, or assist us in recognizing you, such as when you log into your account. Our Website sets cookies which remain on your device for differing times. Session cookies expire at the end of each session and are deleted from your device after you close your browser. Persistent cookies remain on your device longer so that when you return to our website, you will have a better user experience. Most browsers are set up to accept cookies; however, the "help" feature of the menu bar on most browsers will explain how you can stop accepting cookies and how to turn off existing cookies.

Use of Information

How does Eastbay Cloud Services use this information?

Eastbay Cloud Service's primary goal in collecting personal information is to provide users with a customized experience. Eastbay Cloud Services may use your information for the following purposes:
Personalizing customer experiences via customer registration on Eastbay Cloud Services's website;

Employee and customer administration;

Maintenance of contact directories;

Advertising or marketing and gathering customer interest purposes;

Compliance with applicable contracts, legal and regulatory requirements; or

Conducting customer surveys (customer satisfaction surveys; qualitative market research).
Disclosure of Information
When will Eastbay Cloud Services disclose this information and where is it stored?
Eastbay Cloud Services will disclose personal information solely for the purposes for which it was collected, as identified within this Policy and/or with the consent of the individual whose personal information was collected. Eastbay Cloud Services may be required to disclose your purchase information to business partners in connection with your purchase of certain products or services. As an example, many software publishers require us to provide them with information regarding the purchase of their products for, among other things, registration and license purposes. In many cases, we are contractually obliged to provide this information and may provide information to our business partners who work for/with Eastbay Cloud Services if that information is necessary in order for that work to be done or in connection with a merger, sale, acquisition of assets, or corporate reorganization.
Eastbay Cloud Services may transfer personal information to trusted third parties for processing and storage purposes. Such personal information may be transferred across provincial and national borders, in which case, the information may become subject to the legislation of the jurisdiction to which it has been transferred. Eastbay Cloud Services can only transfer personal information to third parties who keep the information we send them confidential and secure and for the sole purpose of performing their functions for Eastbay Cloud Services.
Management/Protection of Information
How does Eastbay Cloud Services protect this information?
Eastbay Cloud Services takes administrative, technical, and tangible security precautions to protect any personal information under our control from loss, theft, unauthorized use, access, disclosure, destruction and other online threats.
Update/Correction of Information or Opt-Out
How do I opt out of receiving further communication from Eastbay Cloud Services?
Eastbay Cloud Services may periodically send you email regarding products and services. Additionally, if you have indicated upon registration that you are interested in receiving offers or information from Eastbay Cloud Services and/or our partners, we may send you direct mail about such products and/or services that may be of interest to you. You may opt out of receiving these emails or direct mail from Eastbay Cloud Services by following unsubscribe instructions provided within such correspondence.
Children
Protecting the safety of children when they use the Internet is very important to us. The Website is not designed or intended for use by children or anyone under the age of 16. Eastbay Cloud Services does not knowingly collect the information from children.
Questions/ Changes to this Policy
Eastbay Cloud Services may change this Policy from time to time. Please note the "Last Updated" note below to see when the most recent version was revised. Your use of the website following any changes will acknowledge acceptance of the updated Policy. If you have any questions about this Policy please contact us 416 848 9493.